Spend a Day at the Burj Khalifa: There's Even More to See than You Think

Rising from the desert right into the pinnacle of the sky, Burj Khalifa is a living wonder that stands at a staggering height of 828 meters in 'Pearl of the desert'. Since its inception in 2010, this mesmeric structure has become the centerpiece of Dubai's skyline, offering stunning vistas across Dubai city and beyond.
Thus it comes as no surprise that the iconic tower has set new benchmarks for a gamut of world records. (Yes! Gamut!)
While Burj Khalifa is renowned for housing fancy hotels and residences for elites and connoisseurs alike, it takes sheer pride and joy to welcome tourists and return visitors who create marvelous moments indulging in a wide array of fun activities at a great height.
To make sure you've the best day at Burj Khalifa, we have master-crafted a list of activities that you can do in JUST A DAY. Let us browse through what Burj Khalifa has to offer right from the top.


- Fall in love with Crowning views of the Emirate
Hop aboard a high-speed elevator that whizzes you to level 148 which houses the world's highest outdoor observation deck. Soaring high at 555 meters, the 360-degree observatory promises breath-taking vistas of the burgeoning skyscrapers, sparkling waters and the sprawling city below.
The adrenaline rush experienced venturing outside onto the open-air terrace marks one of the most daring acts committed by the intrepid visitors. In fact, Acrophobics can equally appreciate the view through the windows as they bask in the luxury of the Sky Lounge. **Burj Khalifa surely knows how to please its visitors**

What's more, you may ask? Witness close-up and real-time views of the soaring Burj Khalifa with AR telescopes and life-size screens that not only enrich the experience but also leave you dumbfounded wondering how this intricate technology has been availed so effortlessly. It's a treat to the eyes, really!
P.S. Plan your visit in the evening to catch stunning vistas of the beautiful sunset. It is one aesthetic sight to see. Plus, you get blessed with gorgeous pictures.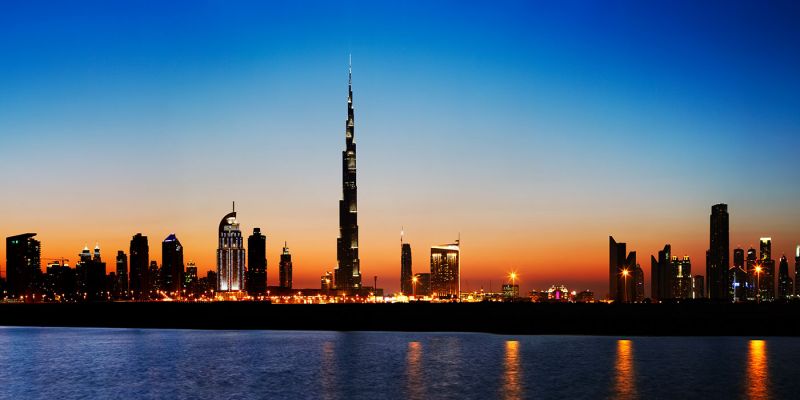 - Relish your Taste-buds in VIP Style

The Signature Refreshments, a wonderful combo of the aromatic Arabian coffee and the finest dates, welcome you as you step out of the high-speed elevator, cruising at 35kmph. Complimentary snacks to double your delight! Isn't that amazing?
While these signature snacks are served as mere appetizers to a glorious feast, there's a variety of fruit juices and pastries that are offered by the courteous, well-mannered waiters as you immerse yourself in the glorious views encompassing you. Indeed an incredible episode!

What's more? You can take pleasure in a VIP conduct as you enjoy the personalized and interactive tour guided by the Guest Ambassador. Not only does it inform you about the progressive history of Dubai and the creation of the human marvel, but also bewitches the sightseers with its unique interiors.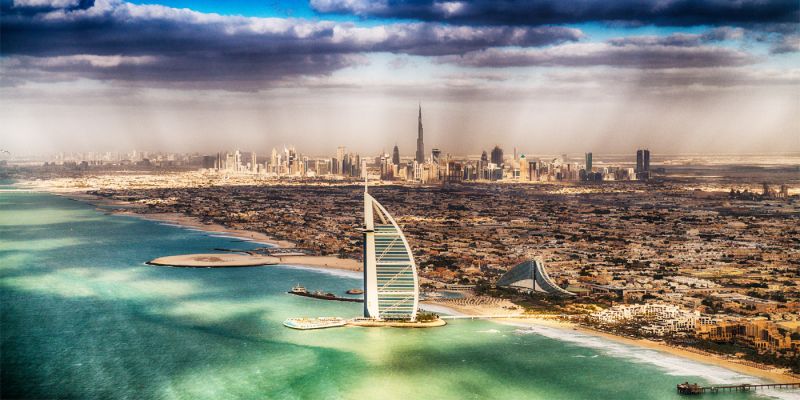 - Come Home to the Falcon's Eye View

After witnessing the astounding views on the 148th floor, descend to the 125th floor where an innovative exhibit empowers you to relive the historic build of Burj Khalifa. At 456 meters above the ground, Level 125 caters to an even more spacious deck to appreciate the beautiful sights of the city in awe.

The visit gets even more exhilarating as you step on to the monument's latest technological asset, 'Dubai- A Falcon's Eye View' that enables you to explore the city from a unique perspective. What's more? This interactive display placed on the floor bids you the crowning experience of flying over the city! Capture your special Burj Khalifa moments and cherish them forever, integrating reality and genius special effects with the wondrous Green-screen photography.
P.S. Remember those hovering buildings that once intimidated you on the ground? Seeing them below you give you the feeling of being invincible. Veni, Vidi, Vici!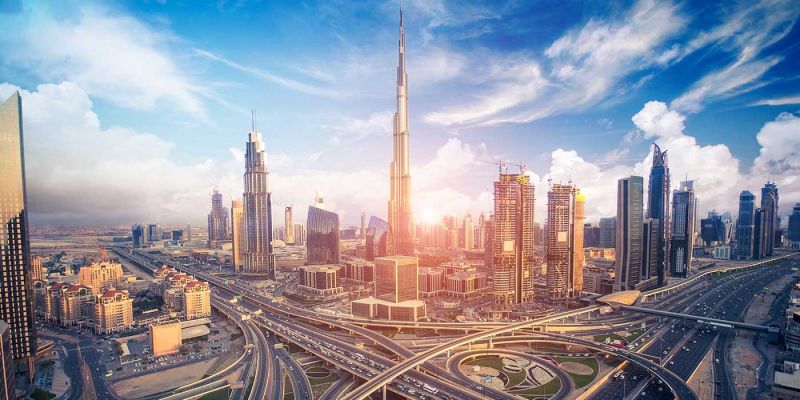 - Snap. Snap. And more snap.

Being at that record height makes it an obligatory custom to click selfies with the breath-taking view of the city marvelous- Dubai in the background. Picture perfect! Post it on Instagram with #BurjKhalifaDiaries. Make use of the photography skills you have, try an array of angles and capture the stunning aerial views of the city from the outdoor terrace on this observatory deck.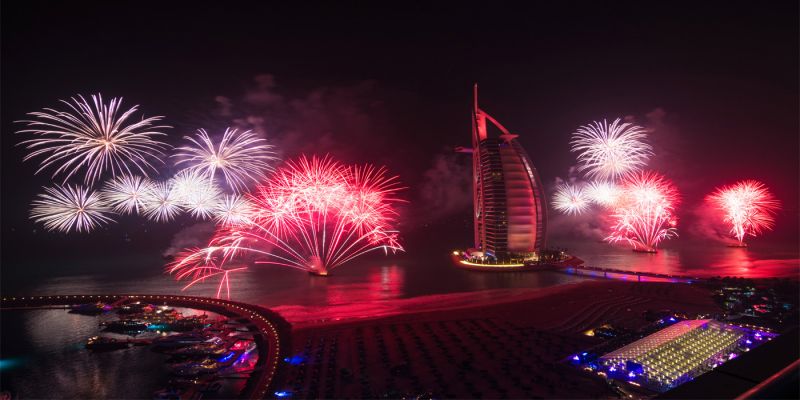 - Unveil 360 Degree of Enjoyment at the Level 124

As you reach the 124th storey, the state-of-the-art doors open to greet you with floor-to-ceiling glass walls that provide a jaw-dropping, unobstructed 360-degree view of the city, as the sparkling lights and twinkling stars compete for your attention.
Level 124 leaves no stones unturned to entertain you with the avant-garde, high-powered telescopes to provide you with an eagle eye view of the city-state. It also thrills the visitors with a public outdoor observation terrace that towers the city's mushrooming skyline. This could be a less daunting experience for an acrophobic in comparison to the AT THE TOP SKY.

What's more? Dedicated stations take you en voyage to 'behind the scenes' where you are a witness to the testimonies laid by the 'People behind the Burj Khalifa', giving you untold insights into every aspect of this architectural wonder from its interiors to the design and architecture.
And yes, don't forget to shop and take home a truly unique souvenir!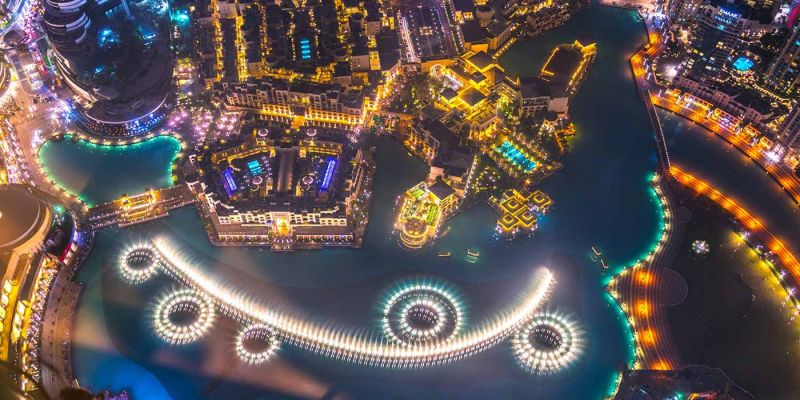 Dubai has a lot to offer whether you want to visit old or modern city, Burj Khalifa is one of the most iconic of dubai, discover how to spend a day at Burj Khalifa through one of our Dubai Travel Packages.
Memphis Tours se estableció como una empresa familiar en 1955. La empresa fue pionera en el turismo egipcio y realizó excursiones en tierra para los clientes más grandes de Egipto, incluyendo P&O Cruises, Princess Cruises y los naves británicos, franceses y estadounidenses desde 1955 hasta 1996.
Ahora estamos sirviendo a nuestros huéspedes que viajan a otros destinos como India, Jordania, Dubai, Turquía, Marruecos y Grecia con más de 300 empleados, que siguen aumentando anualmente, con una variedad de cultura, experiencia y género. Esos empleados ofrecen un servicio de alta calidad con los detalles más pequeños para más de 20000 viajeros con Memphis Tours en todo el mundo.